Limonada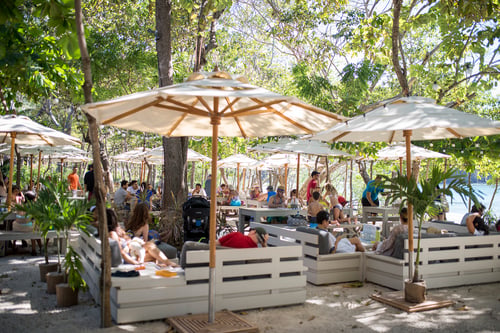 Limonada is a fun and casual beach restaurant inspired by beach life in the tropics. Limonada serves excellent fish, meat, salads, and local takes on a variety of international favorites. When you're in Limonada, you can be sure you're getting colorful and tasty dishes in one of the best hang-outs in Guanacaste.




Ponciana Restaurant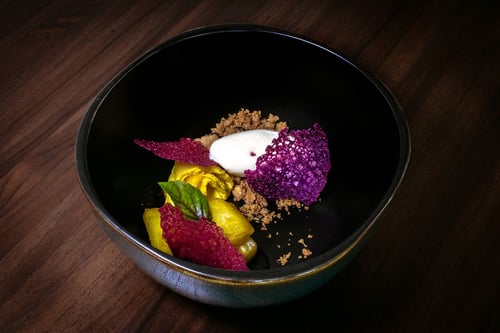 Ponciana is a stylish and welcoming evening restaurant designed to be everyone's home, with good food based on good ingredients from sea, mountain and farm, inspired by Basque cuisine and joie de vivre.
Ponciana was conceived as a social and cultural space for people to gather, eat, drink, learn, experience, share and socialize, surrounded by a beauty. The food in Ponciana is uniquely Costa Rican, brought to life by a blend of styles and techniques drawing from Basque cuisine.
For lunch, Ponciana offers a cool spot to relax and enjoy a light, fresh, and colorful menu during the middle of the day, while in the evening the atmosphere in Ponciana brings with it a relaxed elegance, perfect for lively conversations and the exchange of stories from a day well spent.



The Las Catalinas Beach Club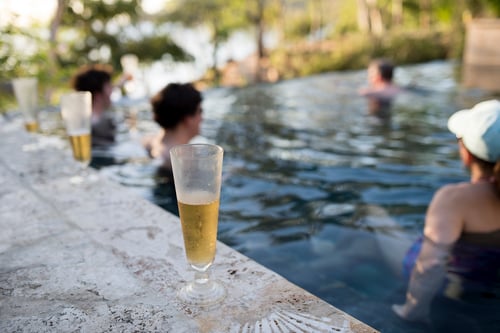 The Las Catalinas Beach Club is a casual poolside dining option located across the bridge at the end of Paseo El Mar. Open for both lunch and pre-dinner appetizers and drinks, the Beach Club offers light, colorful, and flavorful fare excellently suited for a relaxing day by the pool. The Beach Club also offers a full cocktail bar and three separate pools to enjoy the sun and the light sea breeze coming off of the shore. Reserved for homeowners and visitors staying in Las Catalinas.
Sentido Norte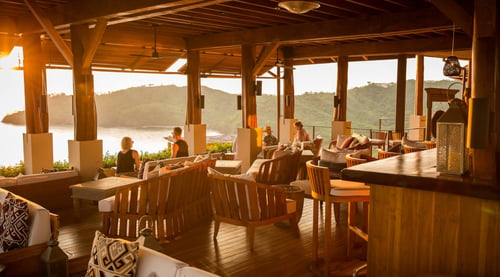 Sentido Norte is a dock-to-table fine dining bistro specializing in local seafood. Head Chef Jose Lopez has designed a unique menu that draws from his country's culinary identity, using indigenous ingredients and touching on European, African, and Mesoamerican influences.
All this is served in a stunning open air venue on the hilltop overlooking town and the beach. If you get a chance, make a sunset visit, where the atmosphere in the restaurant is second to none.
Cuatro Calle La Ronda Bakery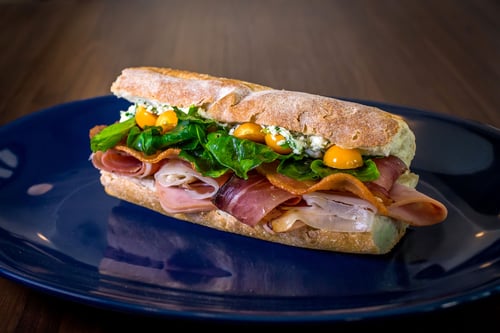 Soon to open Cuatro Calle La Ronda Bakery will be an all day bakery offering homestyle baked goods both sweet & savory, breads, juices, coffee & teas. This warm and welcoming space will offer breakfast, lunch, and afternoon options in a cozy atmosphere, with casual, efficient, and neighborly service.

The Cuatro Calle La Ronda terrace is the ideal place to have an afternoon coffee, surrounded by beauty and enjoying the outdoors, and the shop also offers a number of homemade items for sale such as jams, pickles, ferments and preserves.
Copper & Stone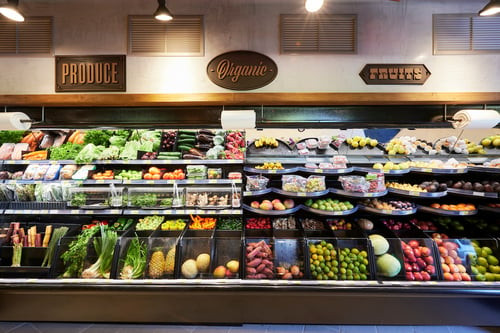 Copper & Stone is a Gourmet Grocery offering an excellent selection of local and international options like fresh produce and meats, fine wines and craft beers, and a selection of other essentials from around the world. Visitors to the store can grab one of Copper & Stone's signature sandwiches, enjoy organic smoothies, or explore one of the many specials present at the store's deli. Everything at Copper & Stone deli can be packaged to go or to be eaten at the store's patio lounge.
One of Copper & Stone's favorite experiences takes place in the wine Cava, which features one of the premier selections of fine wines in all of Costa Rica. Looking for a delightful tasting, or interested in enjoying a bottle under the guidance of one of Costa Rica's top Sommelier's? Click below.
Dining Experiences with Bahía Group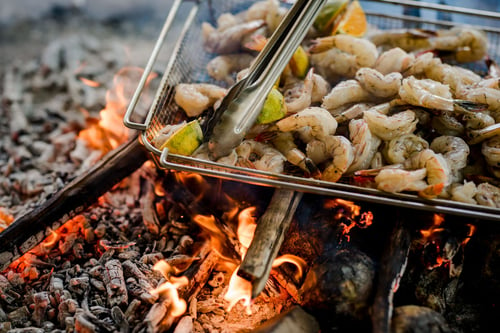 Apart from town's restaurant offerings, the chefs at Bahía Group also offer a number of exciting culinary options, ranging from special pop-up events to customized personal dining experiences.
Pop Up dinner series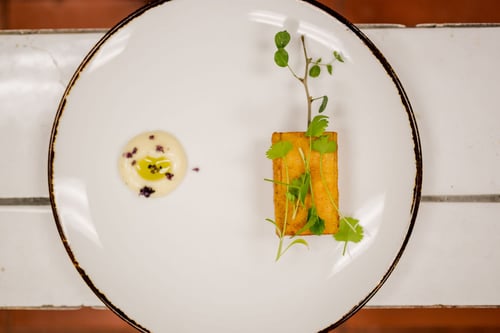 One of town's most interesting culinary traditions is Alma Viajera, a weekly series of pop-up dinners that bring a splash of international flavor to Las Catalinas. Translating roughly to 'Traveling Soul', Alma Viajera has featured dining options like "Andes to Table", "A Prehispanic Dinner", "Un Paseo por Andalucía", and more. Each week is different, with menus and tickets released a few days before.

Meals are served by the local chefs at Bahía, who bring each meal to life with their extensive knowledge, friendly personalities, and of course, tremendous culinary skill.
Beach BBQ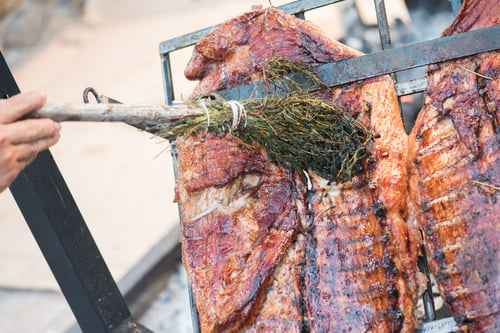 The Bahía Beach BBQ menu is comprised of old beach-style favorites and new Costa Rican creations, made with a focus on locally sourced and sustainably produced Guanacaste ingredients.

The Beach BBQ includes salad, a main course, side dishes, sauces, and desserts served family style from their seasonal menu. To book a Beach BBQ, contact concierge for menus and availability.


In-Home Dining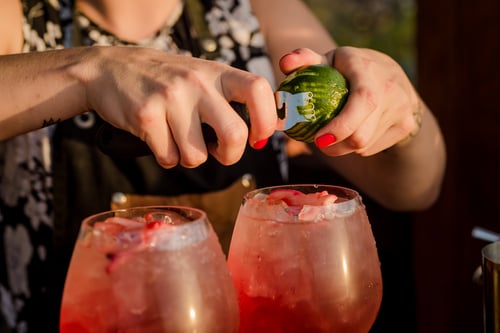 The Bahía in-home dining menu is comprised of a seasonal selection of fresh and flavorful dishes prepared in your home by the Bahía team. Drawing from a number of local ingredients, this in-home dining experience provides a lively and delicious meal that is unique to the area and dedicated to its preservation.
In-home dining includes appetizers, salads, and side dishes, as well as main dishes and desserts served from their menu (available on request), with the option to include pre-dinner cocktail hour.
BBQ To Go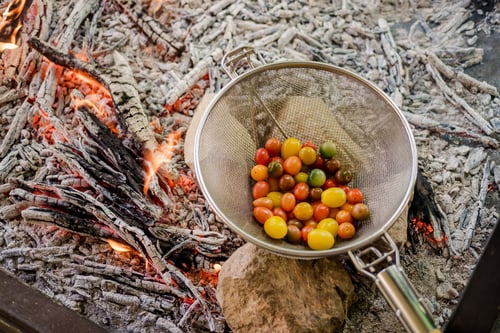 There's nothing quite like the feeling of a family grill-out during a beach vacation, enjoying the warm breeze under the clear skies and connecting with loved ones. Remove the hassle from your next barbecue with fresh, local ingredients prepared and delivered to your home. Just grill, and let Bahía handle the rest.

Bahía provides both proteins and side dishes. Simply select your preferred ingredients from their menu (available on request) and how much they should deliver.


Experience Dinners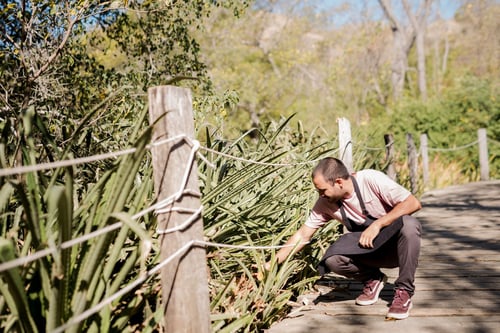 Alongside the standard offerings from Bahía group, you also have the option to create your own ideal dining experience. Maybe you'll have a picnic set up on the trails overlooking town, or enjoy a two part foraging and cooking course guided by town experts. Maybe you'll set out for an evening dinner and cocktails aboard a catamaran, or enjoy catch-and-prepare fish after a day out on the ocean.
All of these options and more are available from the Bahía group and their partners, which can all be organized through concierge.