A Green Step Forward
We're excited to announce that Las Catalinas has partnered with Ad Astra Aerospace, Purdy Motor, and Toyota to bring the zero emissions, hydrogen-powered Toyota Mirai to Las Catalinas.These cars will be the at the heart of town's car sharing service, providing mobility throughout Guanacaste.
This will be the first commercial use of these hydrogen cars in Central America, and thanks to the groundbreaking work being done at Ad Astra Aerospace, the hydrogen fuel will be produced by entirely sustainable sources. Add in the fact that each Mirai has a range of 500km on a single tank, and you have a major step forward for renewable transportation in Costa Rica.
The arrival of these cars also signifies a major advancement for the people in Las Catalinas. Built to be car free and walkable, two feet (and the occasional bicycle) are all you need to move around within town, but to travel around Guanacaste there's still been a need for cars.
But now, with the arrival of hydrogen cars, it's possible for people living in Las Catalinas to travel anywhere in Guanacaste on zero emissions. This is significant progress in terms of a sustainable lifestyle, and means that for visitors to town it's possible to spend an entire Costa Rican vacation -- from the moment you land in the country to the moment you leave -- traveling entirely by sustainable, zero-emissions sources and your own two feet.
It's a big step towards a greener, more sustainable way of life, and that's the future that we want to be a part of.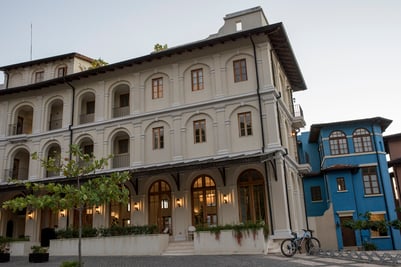 The Mirai in Las Catalinas
The Toyota Mirais will be stationed just outside of Plaza Central, and can be requested via a mobile application for both personal use -- similar to other car sharing programs like ZipCar -- or for transfers in and out of town. The Mirai's drive like any other electric car, so the change for guests and residents really should be smooth and seamless.
Just hop in, push to start, and you're off across the hills and to experience what the rest of Guanacaste has to offer.

Understanding The Emobility Ecosystem
Making hydrogen-powered transportation a reality requires more than bringing these cars to the country. In fact, there's a whole ecosystem that goes into making the Mirai a possibility.
The process starts with sustainable electric production, from sources like wind turbines and solar panels. This energy powers Ad Astra's production facilities, which collect hydrogen from water through a process called electrolysis. Then, the hydrogen is moved into specialized fuel pumps, which fill the Mirai's tank.
Right now, these fuel pumps are only located at the production facilities, but as use of these cars grows, infrastructure can be put in place to transport hydrogen from production facilities to pumps all across Guanacaste. If this sounds familiar, it should. The hydrogen car ecosystem would operate logistically the same as the gas-powered ecosystem, except sustainable every step along the way.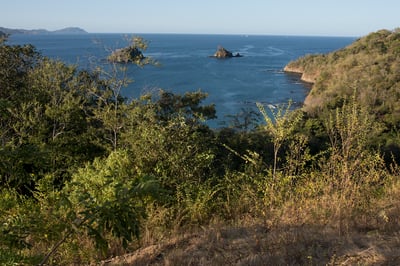 The Significance of Guanacaste
Guanacaste is not the first place to have the Toyota Mirai, but it is the first place in Central America -- and furthermore the first tropical nation in the whole world -- to have these cars.
There are several challenges to handle as well. With no need for winter heating, tropical nations have no need for large-scale natural gas infrastructure. Flora and Fauna also grow and regrow more quickly, meaning that hydrogen production plants must be adaptable to a vibrant environment.
However, Ad Astra has shown that it is still very possible, and their goal is to become an example for other tropical nations, building a model repeatable all throughout the Americas, Africa, and Asia.
And if you ask the Ad Astra team, there's also a point of pride in developing in Guanacaste. In a country where most things come to San Jose first, there's something especially valuable in showing that the cutting edge can exist elsewhere.



How the Car Works
On a core level, the Mirai is relatively simple. During electrolysis, which creates the Mirai's hydrogen fuel the following happens:
Water + Electricity ----> Hydrogen + Oxygen
So to power the car, they just reverse the process.
Hydrogen (Fuel) + Oxygen (From the Air) -------> Electricity + Water
If you're interested in learning more about how the Mirai works, you can you check out Toyota's excellent video which explains in detail. 2016 Toyota Mirai FCV – Fuel Cell System | Toyota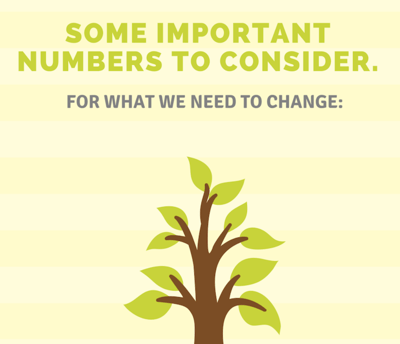 Why This Matters Right Now In Costa Rica
Costa Rica has recently set out a goal to be totally decarbonized by the year 2050. And while the country is one of the world's foremost leaders in sustainable electricity in their power grid, they still have a heavy dependence on hydrocarbons for transportation.
This is where emobility (electric mobility) comes in. Take a look at two of Ad Astra's info graphics below to learn more about Costa Rica's dependence on hydrocarbons, and how hydrogen mobility can help with the country's ambitious decarbonization goals.
Costa Rica's Carbon Dependence
Hydrogen's Potential in Costa Rica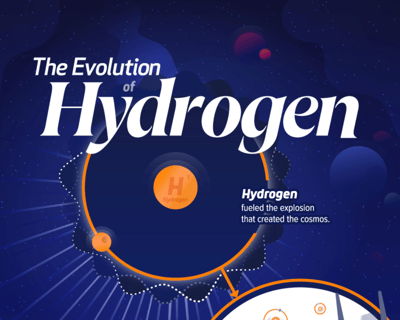 The Fuel of the Future
The adoption of hydrogen as a fuel source isn't just important to Las Catalinas, or Guanacaste, or even to Costa Rica as a whole. In fact, hydrogen has the ability to revolutionize the way the world uses power, and help us live, move, and produce in more sustainable ways.
You can learn more about this energy revolution in the comprehensive infographic below.