Forage and prepare a meal from plants, herbs, and fruits found in town and in the nature reserve at Las Catalinas.
"We have everything here to eat healthy, delicious, and fresh."
Chef Gilberto Briceño is a firm believer in locally sourced food. He conveys his passion every time he hosts guests to select ingredients within the 1,000-acre tropical dry forest preserve surrounding Las Catalinas, in the Guanacaste region.
It's the perfect opportunity to connect with Costa Rican culture and nature.
---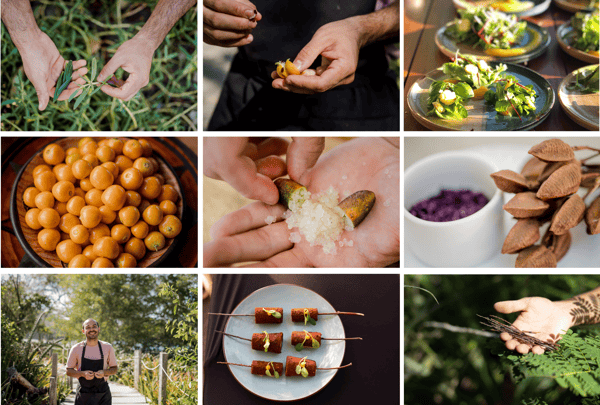 ---
Costa Rica is home to incredible biodiversity which includes an ample array of fruits, vegetables, and spices that enrich its cuisine. Restaurants in the country often take advantage of this bounty which is offered by local farmers' markets and other producers. The resulting entrées, appetizers, desserts, and cocktails are as varied as their ingredients.
With a multitude of native plants, fruit, and herb varietals to create a hyper-local plant-based meal here available in the backyard of Las Catalinas foraging for and cook your meals in a more private environment guided by the hand of an expert chef.
Chef Briceño's culinary experience is further seasoned with stories of his culinary background, the origins of the foraged ingredients, and the impression of crafting a meal gathered by your hands.
---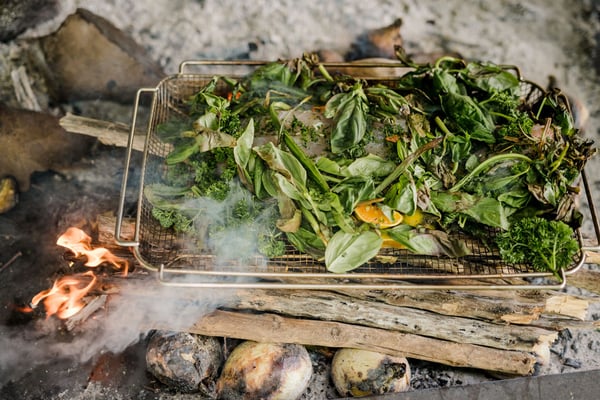 ---
A Sensory Experience
This crafted culinary experience features a mix of exploration through nature and rare ingredients. Guided by the hand of Chef Gilberto Briceño, Foraging in the Tropical Dry Forest gives you access to locally grown food unique to the region of Guanacaste in Costa Rica, and modern ways to enjoy them.
The experience departs from the Playa Danta beachfront onto the coastal trails of the 1,000-acre dry forest reserve surrounding Las Catalinas. You will explore along the way the complex and beautiful dry forest ecosystem, learn to select and identify edible wild plants and prepare them to create unique dishes, and take home tips on how to cook meals using the surrounding plants at home.

After 30 minutes of foraging, your group will return to the Las Catalinas Beach Club to prepare a plant-based meal that includes both the foraged ingredients and fruits and vegetables sourced from local farms in the region.